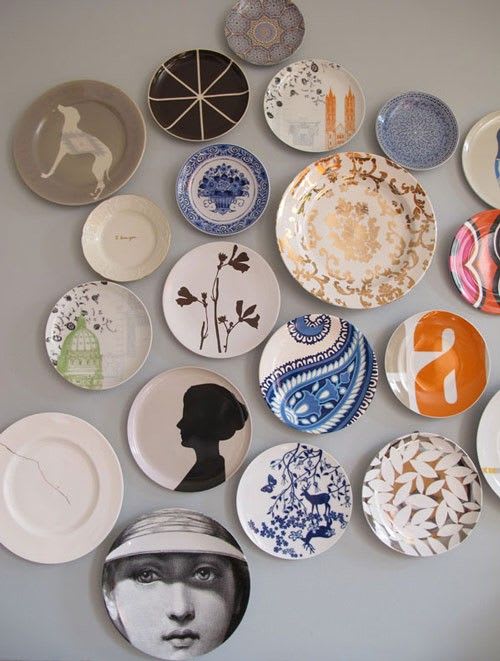 Look at this I found at
LuLu's
. I think this is amazing!! Plates are no longer just for eating dinner on.. You could find a ton of pretty and interesting plates at any thrift store. Using plates as wall decor is popular these days and a group of plates on a wall really makes a statement in a room. I think it's a fantastic way to re-purpose plates. For tons more ideas go to:
Decorating with Plates: Using Plates to Decorate your walls
I bet you enjoy this!